Calphalon Contemporary Nonstick 9x12-in. Panini Pan and Press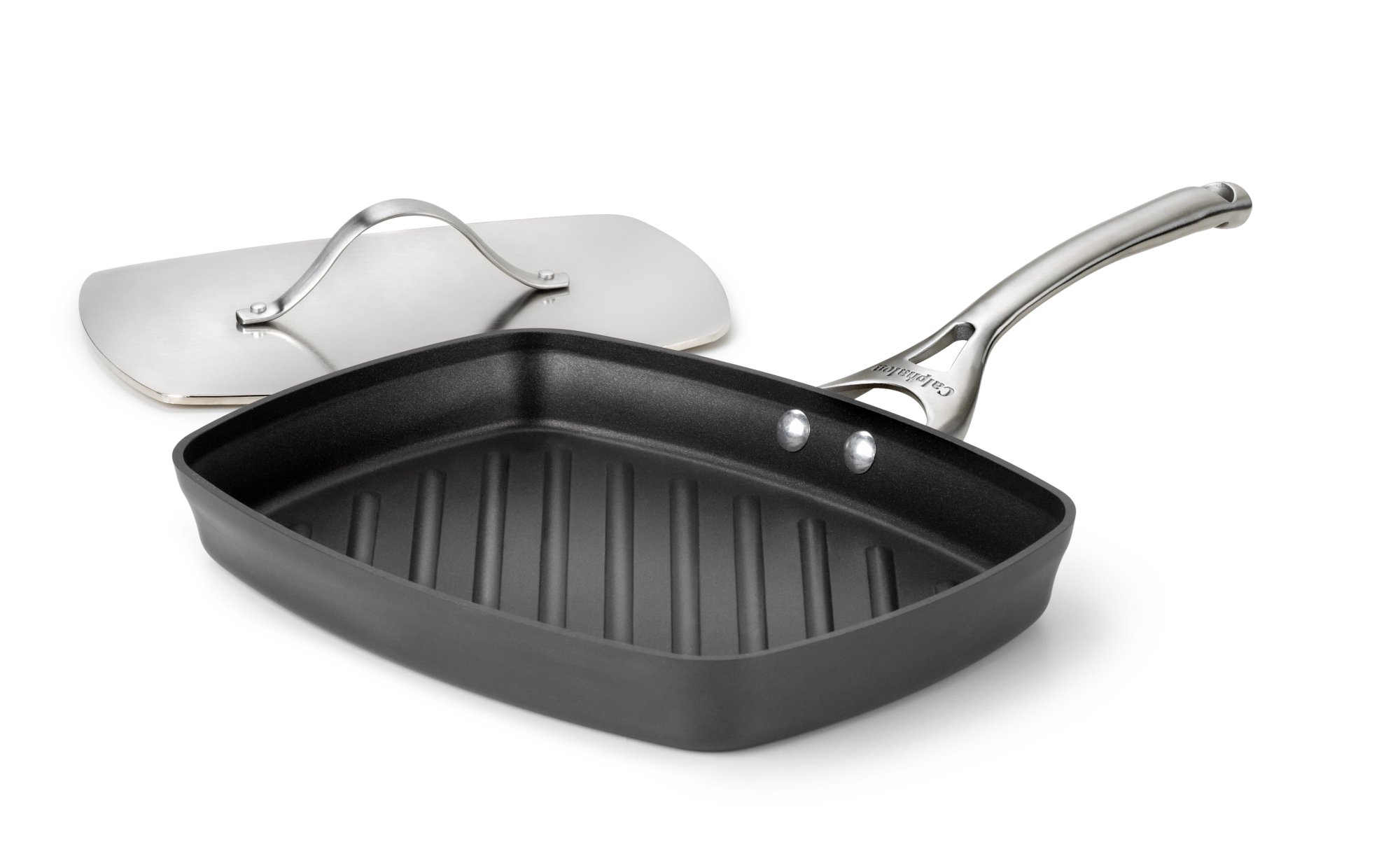 Ridged bottom brings the pleasures of outdoor grilling indoors. With authentic grill marks, steaks, chops and burgers look as great as they taste. Use the stainless sandwich press to create perfectly browned, evenly cooked Panini's. Cleanup is fast and simple with the nonstick interior.
Item No Longer Available
Retailer: This code duplicates the product UPC code, please use it to locate merchandise and scan for wedding registry additions.
Features
Calphalon Contemporary Nonstick combines durability and performance with fast clean-up and easy low-fat cooking.
Featuring a hard-anodized exterior and nonstick interior.
Long handles that stay cool on the stovetop.
Raised Grill Ridges
Stainless Sandwich Press
Specifications
Item #: JR8112P
Surface: Nonstick
Handle: Cast stainless-steel
Use & Care
Dishwasher Safe: No
Broiler Safe: No
Oven Safe 450° F
Freezer Safe: No
Cleaning: Handwash
Utensils: Nylon, Coated or Wooden
Recommended Stove Tops: Gas, Electric Coil
Warranty Information
Lifetime
Calphalon will replace any item found defective in material or workmanship when put to normal household use and cared for according to the instructions. Minor imperfections, surface markings as a result of shipping, and slight color variations are normal. This excludes damage from misuse or abuse, such as improper cleaning, neglect, accident, alteration, fire, theft, or use in a commercial establishment.